BLACK SHEEP ALE GETS A 'SPECIAL' REBRAND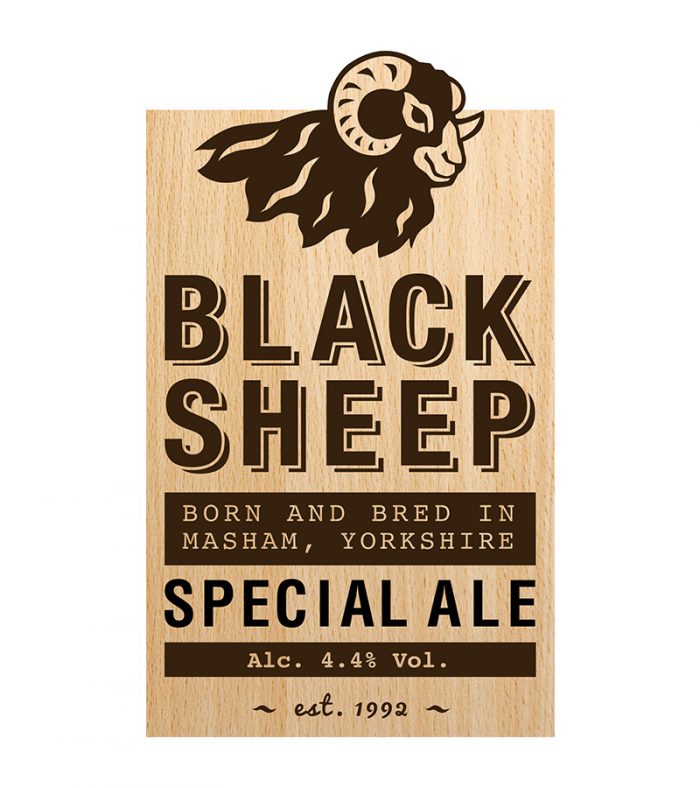 We have given one of Yorkshire's best loved beers Black Sheep Ale a fresh new look, with a respectful nod to its heritage.
Black Sheep Ale was originally brewed in 1993, when it was simply known as 'Special'. Now drinkers will see a great new look, and a new name, 'Special Ale', on the bars of pubs after a premium rebrand of the hugely popular beer.
Black Sheep Special Ale features the same high quality liquid as its well-loved 500ml bottled offering, which is the number one bottled beer from Yorkshire*. The changes to the name and look of the cask ale reflect the way it is increasingly well-received in pubs up and down the country.
Evolution, rather than revolution, is at the heart of the modern and forward-thinking new design, which aims to recruit new drinkers whilst retaining a loyal army of fans who are already aware of the "special" qualities of the beer.
Black Sheep Special Ale is a 4.4% premium strength cask ale, with a crisp, dry and bittersweet flavour and rich fruit aromas. Produced with Maris Otter malted barley, Challenger and Progress hops, and crystal malt that helps to deliver its rich flavour and darker colouring, Black Sheep Special Ale is a classic among the Brewery's flock.
Our Sales and Marketing Manager Jo Theakston, said: "Black Sheep Special Ale was first brewed in 1993 to complement our session favourite Best Bitter and, whilst it has never lost its 'special' feel and place in our hearts, over the years the word 'special' was dropped from the brand. It's time to bring that back!
"Our recent work to refresh Black Sheep Best Bitter and Golden Sheep have proved really successful and the feedback from drinkers has been very positive. Landlords will love the new clip for Black Sheep Special Ale because it makes a quality statement about a quality beer.
"The restoration of the Black Sheep Special Ale name and the rustic new look follows on from our changes to the Best Bitter and Golden Sheep brand, but they are certainly not the end of our innovation, with more exciting developments in the pipeline – so watch this space."