54° North – New Small Batch Lager!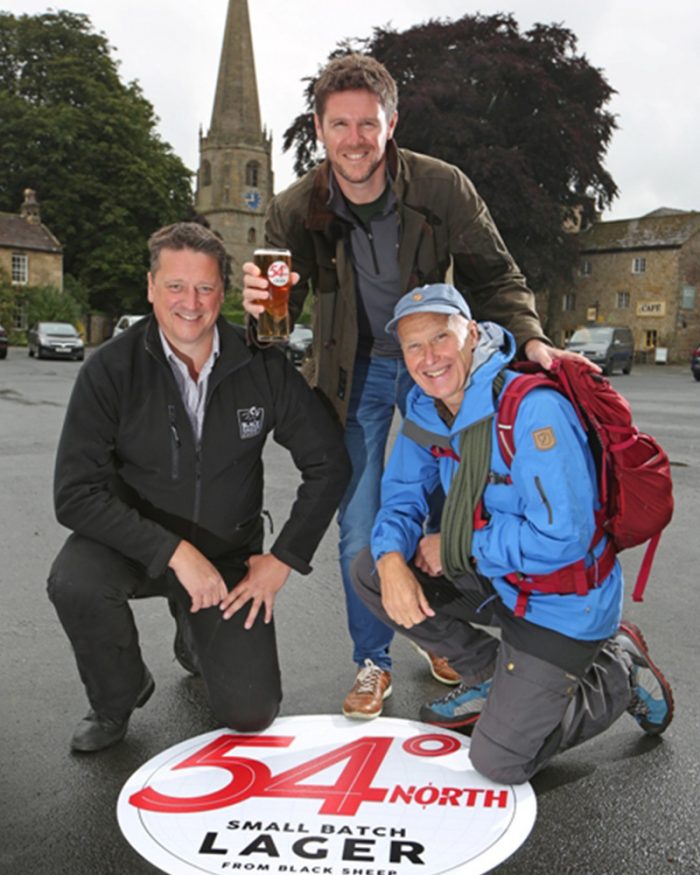 Today is a huge day for us here at Black Sheep as we embark on an adventurous new chapter in our rich history. We're hugely excited to announce that today we have launched 54° North, our first ever lager!
54° North has been created in homage to our home, Masham, North Yorkshire, which sits on 54' 13' 24" N; 1' 39' 20" W longitude and latitude lines. Since we brewed our first beer back in 1992, our home has offered us inspiration and support and our new lager embodies the passion we have for this amazing place.
At 4.5% ABV, 54° North is a Helles Lager brewed using German Pilsner Malt together with Magnum and Polaris hops, as well as the classic German aroma hop, Tettnang. We've stayed true to the style, with 54° North offering a balanced pint with a crisp bite and beautifully fresh aroma. Formulated by our creative brewing team and though predominantly German in style, 54° North uses our own yeast strain and pure water from the Yorkshire Dales to give it a Black Sheep spin.
We top-ferment 54° North in our much-loved Yorkshire Square fermenters here in Masham, before it is lagered for a month to allow the beer to mature and develop.
We're very proud to say that Alan Hinkes OBE, legendary adventurer originally from here in North Yorkshire has officially endorsed our new lager. Alan embodies adventure and exploration, a key value of what 54° North is built on.
54° North is a cracking premium lager, the perfect choice for adventurous beer drinkers. The exciting launch coincides with our silver anniversary celebrations and we think it's a pretty awesome way to celebrate our 25th birthday!
Jo Theakston here at the brewery is dead excited about today's launch, "This is a ground-breaking occasion for Black Sheep as we look to the future by delivering an adventurous, refreshing premium lager to UK beer drinkers"
"54º North exemplifies the Black Sheep story and adventure perfectly, whilst crucially paying tribute to our hometown that has been the source of all of our independent brewing history."
"It was only fitting to call on one of the UK's leading adventurers to help us launch 54° North and we are grateful to Alan for his support in this defining moment for the brewery."
54° North will be available to pubs from July 12, following its official launch today at the Great Yorkshire Show. We can't wait for you to try it! If you're heading to the Yorkshire Show this week, be sure to call into the Black Sheep Beer Tent for a pint of our brand new creation!
See you there!