5 Barrel Project Relaunch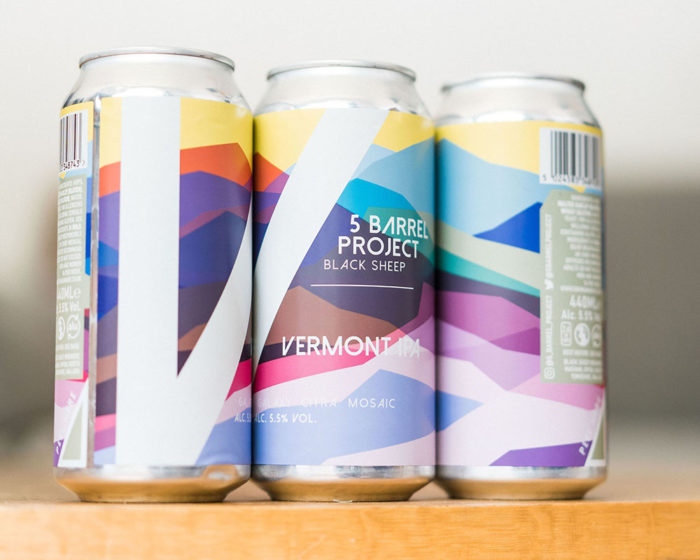 After taking a short sabbatical whilst the brewery has tackled Covid-19, we're stoked to tell you that the 5 Barrel Project has returned, now exclusively available in 440ml cans.
The 5 Barrel Project was last in action back in February 2020 when we showcased our latest range of craft beers at BrewLDN on Brick Lane, East London. Let's not talk about what's happened since then (pandemic or sommat').
But now, it's back. Bigger and better than ever.
Throughout the next year, we'll be releasing a range of new beers in 440ml cans as part of the 5 Barrel Project, mixing up the styles, abvs and flavour profiles to create some real hard-hitting craft bevs that we know you're going to love. We'd only ever launched these beers in keg before this but now felt the right time to let you enjoy them at home in our favourite pack type.
Our mantra, 'Live, Create, Reimagine' epitomises our approach to the project, using our 5 barrel brew kit to create imaginative beers that we love to drink. For us, beer is what makes life even more worth living. What's life without beer? Not as good tbh.
We're starting the re-launch of the 5 Barrel Project with a Vermont IPA.
Inspired by the likes of Tree House Brewery and The Alchemist in New England, who specialise in hop-forward IPAs, this take on the east coast IPA is soft, rounded and stacked with flavours of apricot, mango, lychee and grapefruit. The pale malt blend provides a touch of malt sweetness whilst the copious amount of hops used in fermentation pack it with a plethora of juicy fruit aromas.
Like the sound of it? Get hold of it here.
All of the beers released by the 5 Barrel Project will be available direct from the brewery, in-store or online. We deliver nationwide so if you're not so close to the brewery, don't worry, we've got you.
We'll be releasing beers every 4-6 weeks so keep an eye on our socials and emails to stay up to date with our brew plan.
We'll warn you though, we only produce c. 2,000 cans per run so don't hang around if you're after some, because once they're sold, they don't come back. Variety is the spice of life, hey? 😉