25th Edition Black Sheep Special Ale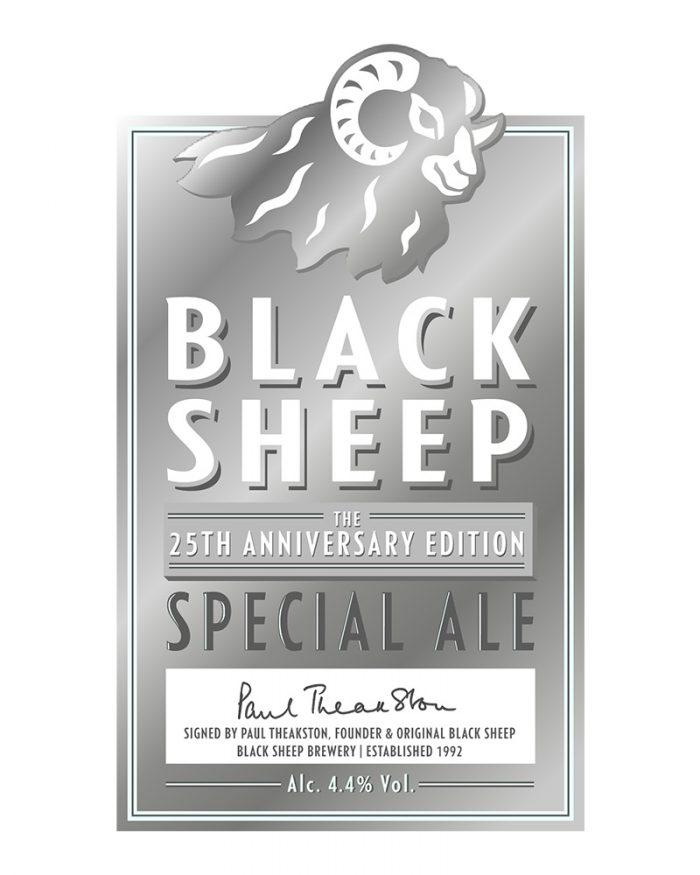 If you're out and about on your beery travels this month, you might so happen to come across a particularly pump clip of ours that you might never have seen before. That's because, this week we've released a limited run of special edition pump clips to mark our 25th Anniversary celebrations! Not only that, but each one of them has been hand-signed by the Black Sheep himself, Paul Theakston!
Black Sheep Special Ale was the second beer that we brewed here at Black Sheep and it continues to be a stalwart in our range of ales. Many of the staff here regularly quote it as their favourite beer in our portfolio and for good reason! At 4.4% ABV, Black Sheep Special Ale is brewed with Challenger and Progress hops, with Maris Otter malted barley and Crystal Malt, to deliver a consistently rich flavour and darker colour.
It's safe to say that Paul put in a great shift and got all the clips signed in one sitting! "Offering a personal touch has always remained at the heart of our ambitions since Black Sheep was established, and this is another initiative to say thank you to each and every person that has contributed to what we have achieved over the last 25 years."
Here, here Paul!
The pump clips will only be available for a limited time so if you see it down your local, be sure to get a pic as it won't be around for long!