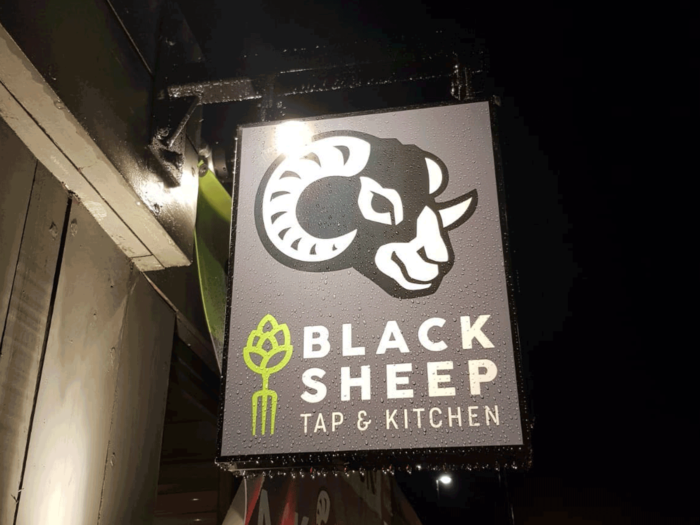 Here at Black Sheep we have an exciting opportunity for a Pub Manager to join our team based at Black Sheep Tap & Kitchen, Chapel Allerton, Leeds.
Whilst working for us you will receive a highly competitive salary, a generous staff discount scheme and will be leading a friendly, close-knit team.
Black Sheep operates a handful of individual pubs; each with its own style and flavour. We like to think we run informal places for people who like to meet, eat, drink and talk in a relaxed and friendly atmosphere.
Black Sheep's Tap & Kitchen has a very loyal following for its range of quality real ale, cider, cocktails etc.
We're looking for a warm and charismatic host to take up the reins as Pub Manager to drive this business forward. As a Pub Manager, you'll enjoy a high degree of independence with freedom to be creative and really make the pub your own. If you are this person, who would like to work within a company that has a true family feel, please read on…
We are looking for a Pub Manager who is:
Key responsibilities and duties:
Ensure the Team provide a professional, friendly and welcoming service to all guests.
Ensure staff are trained to deliver the standard of service appropriate and excellent customer service.
Ensure staff are managed, trained and motivated to sell effectively and maximise revenue opportunities.
Recruit, develop and train staff as required, including supervisory staff.
Rota service staff ensuring a Supervisor is designated for every shift.
Control staff costs to deliver required profitability.
Act as a role model for staff behaviour.
Identify areas for staff training and development, providing coaching and organising training as appropriate.
Ensure adherence to Health and Safety procedures to ensure the safety of employees and guests at all times.
Ensure an up to date document detailing F&B Standard Operating Procedures is maintained.
Essential Requirements:
Previous managerial experience in a similar establishment
Effective team leadership/motivation skills.
Able to communicate confidently at all levels.
Exceptional personal presentation.
Able to work on own initiative
Organised and able to plan ahead
Good timekeeper
A proven record in problem solving.
Excellent customer service skills
Bar/Cellar Management experience
There is a strong management structure in place to aid and improve the successful candidates ability's and ensure you have to skills to succeed.
Contact [email protected] to submit your application or for more information.