INVESTOR INFORMATION
Share Price
Latest Share:
Next Auction Date:
Key Dates:
21 Sep 2023: Company AGM
Investor Information
Meet the board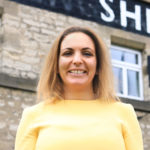 Charlene Lyons
Chief Executive
Charlene is an accomplished management consultant and founder of Lyons Consultancy, a company that works nationally across many business sectors to deliver various solutions from change management and business restructuring to business strategy and marketing engagement. Charlene is married to Ben and together they have three children.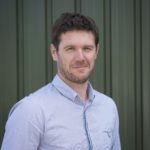 Rob Theakston
Managing Director
After 2 yrs as Joint Managing Director with his father Paul, Rob took on the reigns of MD in 2013. He has also been involved in Black Sheep since its inception and worked across all areas of the business from delivering beer, to brewing to now MD. He is married to Lara and has three boys.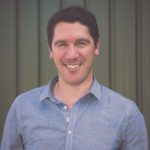 Jo Theakston
Export & Innovation Director
Involved with Black Sheep since its inception, Jo has worked across the business in production and brewing roles, and delivery and sales. Following graduation he worked in London for 6 years with Charles Wells Brewery in a senior sales role on National Accounts. Jo returned to Black Sheep in 2008 to head up Take Home Sales before subsequently taking on the overall Sales & Marketing responsibility. He now heads up the export and innovation.
If you are interested in joining the Flock and buying shares, we have a trading platform via Asset Match. Ordinary shares in The Black Sheep Brewery plc are not quoted on any recognised investment exchange, such as the Official List of the London Stock Exchange or the Alternative Investment Market.
Asset Match will run regular auctions to allow willing buyers and sellers of shares to trade. The next auction will close at 3pm on the 24th May 2023.
In order to trade shares, you will need to use a stockbroker. You can trade shares via your existing stockbroker in the usual way. However, many people who trade shares on Asset Match do so through The Share Centre. They will be able to help you buy, sell and monitor the value of your shares and keep up to date on Company announcements.
Please click here to view our page on Asset Match.
This page contains information on how to buy and sell Black Sheep shares but if you have any additional questions related to Asset Match and the process, please contact Asset Match via blacksheep@assetmatch.com or 0207 248 2788 .
Further information on how to participate can also be found here.
The Registrar for our shares is Link Asset Services, so if you are an existing shareholder and need any information, or want to advise on any changes in your circumstances (address, contact details etc), then please contact Link at:
Link Asset Services, 34 Beckenham Road, Beckenham, Kent, BR3 4TU

Tel: 0871 664 0300  (calls cost 12p per minute, lines are open 9am-5.30pm Monday – Friday)
We have a shareholder initiative which gives a permanent 10% discount on all food & drink at our Visitor Centre, and also all beer and other items in our shop and online. If you are an existing shareholder, we need your email address to share the codes with you so please email us at shareholders@blacksheep.co.uk with your contact details and shareholder number. We want to share more with our shareholders, and give you more information on what we are up to, access to exclusives and deals but we can only do that if we have your email address!
---
Having increased the frequency of communication with shareholders, we are conscious of escalating postage costs. Therefore, after the September 2019 AGM, letters will be emailed to our shareholder database and posted on the Investor page of our website. The Annual Report & Accounts and proxy forms will continue to be sent out by post. If you have not already sent us your email address but would like to receive shareholder letters in this form, please email us at shareholders@blacksheep.co.uk