Oktoberfest!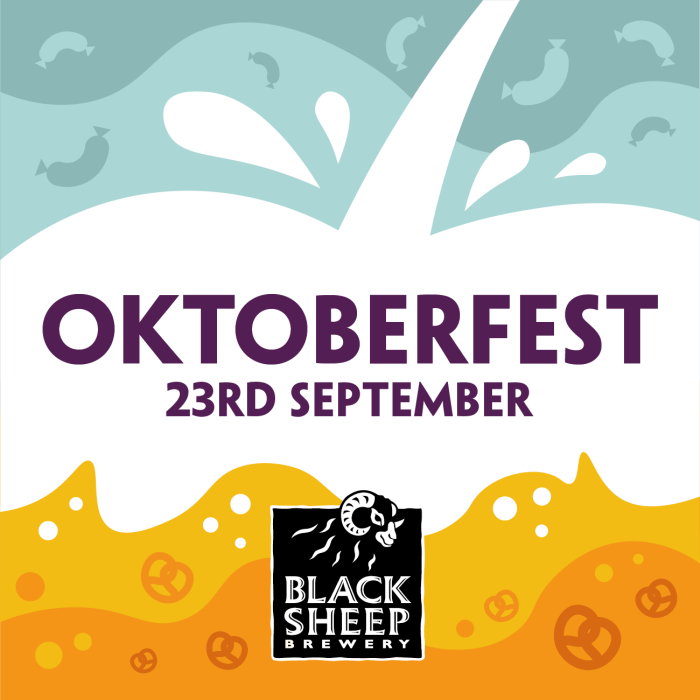 One of the finest beer events of the year, and we're hosting our very own at the brewery kicking off at 2pm on the 23rd September.
Join us for bratwurst, pretzels, big steins of beer and an umpa band – everything you could possibly need for an excellent Bavarian style party!
£35 per person, which includes food and a free 1L stein to take home after!
Points for the best outfit!
To book your spot call 01765 680 101 or email charlotte.ford@blacksheep.co.uk