Best Bitter Day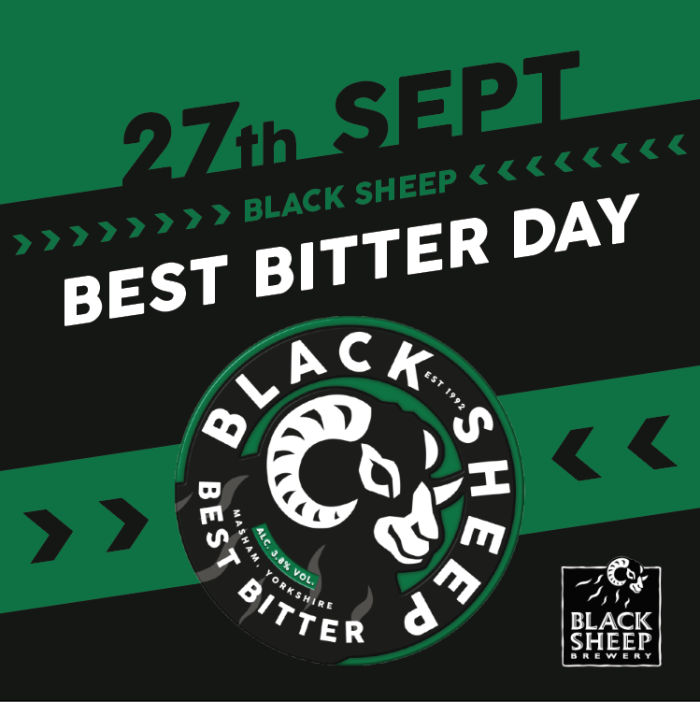 Black Sheep Best Bitter. It's our flagship and most popular beer, and rightly so. It's complex yet incredibly drinkable, bitter but tempered with light malt sweetness, and packed with earthy British hoppiness.
To celebrate 31 years since the first casks of Best Bitter hit the pubs, and as part of Cask Ale Week, we're founding Best Bitter Day on Wednesday September 27th. We hope pubs and drinkers alike will join us in raising a pint of Best Bitter on the day!
Pubs can get involved – simply by serving Best Bitter on the day. For those not in reach of Best Bitter in the pub, we have it available in our webshop!
For the ultimate experience of this first Best Bitter Day, all Black Sheep fans are invited to the brewery to celebrate this iconic pint with 50% off! Booking not necessary, but if you want to stop by for food or a tour, make sure to book now to avoid disappointment!