BREW TO EWE: LOCAL HOME DELIVERY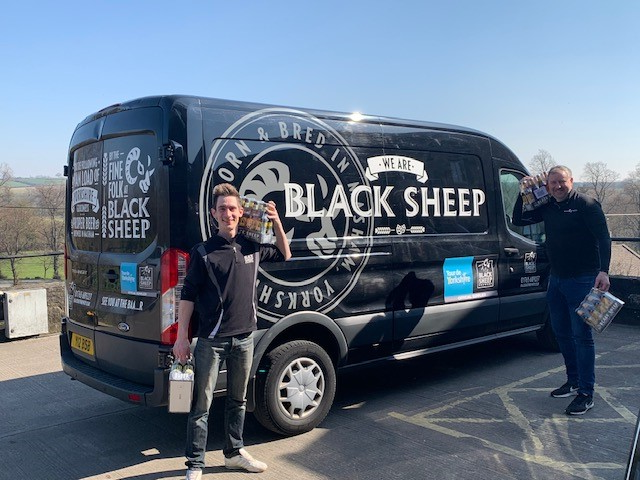 NOVEMBER 2020
As part of our continued efforts to keep drinkers watered during the Covid-19 pandemic, we are offering a local delivery service via our fleet of vans to the communities of North Yorkshire and the North East.
Aptly named 'Brew to Ewe', this service allows you to purchase beer in bulk and delivers direct to your door. We have our full range of bottled, canned and mini-kegged beers available which will be safely delivered to your door whilst our team follow the strict social distancing guidelines.
Our weekly deliver schedule is as follows:
Wednesday: Harrogate, Ripon & surrounds
Thursday: York & surrounds
Friday: Bedale, Northallerton, Thirsk, Leyburn, Catterick & Richmond
If you are in these areas and would like beer delivered to your door via our fleet of vans, drop our team an email on telesales@blacksheep.co.uk and we'll get you stocked up!
You can find our current pricing here as well as some exclusive offers here.